I know there are too much hype on my previous post about the celebrations, so lets put sad things aside and let me blog about yesterday!
Went to the Iluma at Bugis, with Weiting, Ry, Kel, YJ. In case you don't know what is it, it is a new shopping centre that opened not long ago beside Bugis Street, well most of us did not go before, so we intend to go and take a walk at the shopping mall, as well as to take a look at the new lan shop which is rumoured to be an excellent lanshop.
Firstly, we went to the new cinema located at there to take a look, reminds me that the Transformer 2 is officially released, and decided to watch it later. We bought a kinda late timing for the show, as the earlier timing were all SOLD OUT, see how HOT is this movie? Even the 1st series were selling good back then, much less the 2nd one. So we bought the ticket at around 7pm and we still have around 3 more hours to idle around as our time for the movie is 10.25pm.
So we went up to the 7th floor , and to the Colosseum, and when we went in. I was like WOW, such a big and nice ambience, with 3 large LCD, 200+ computers, but half of the computers were out of bounds(probably for tournament use only). We signed up for the membership for 1 year, $8. Although it was sort of expensive, but I think it will be worth it, as I think we will visit this lanshop often, and for this period of time we were only charged $1 per hour, and so everyone of us signed up and we played 2 hours.
They used acer predator CPU, a 24 or 25 inch computer LCD, Razor Krait and Razor Keyboard. I think they are the first lanshop who willing to spend on razor keyboards and invest so much in this, with a very comfortable chair in every computer. Certainly the best lanshop I've ever went in my life.
After realising we don't have much time left, we went to the nearby Burger King to have our quick dinner and proceed to our Transformers!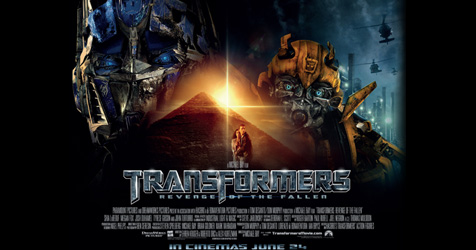 Movie Title: Transformers : Revenge of the Fallen

Entertainment: 4/5
Plot: 4/5
Acting: 5/5
Overall: 4/5

Well, I've watched Transformers 1 previously, and part 2 doesn't seems to be bad at all. In my opinion, they have relatively more actions than the 1st part, although some of the scene is kinda draggy especially some of their conversations, and...over-hyped! But there are some really touching and shocking parts(If you watch you will know)
If you have not watch the part 1 yet, I recommand you to watch it first as their characters are linked and you won't be confused while watching the second one.
Overall I still recommand this movie to you guys if you really wants some actions movie to spice things up! A MUST WATCH for transformers fans.